Beds for children's rooms
beds for children rooms
What arrangements are needed in order that the beds for children's rooms are satisfactory to 100 percent? Practicality, functionality, aesthetic in step with modern times, high quality of all materials. Proposals for Doimo Cityline took its form from here, from the awareness of those needs. There are also sun beds that easily turn into bigger beds, to accommodate adolescents and guarantee them a perfect rest. The mattresses are made of polyurethane: resistant, breathable, flexible, effective thermal insulation. The textile kit including bumpers, pillow and duvet cover with cotton wool insert. Like all Doimo products, even the beds are guaranteed for 10 years because it made with components of choice. The quality-price ratio result of a concrete and tangible balance. Accurate and timely laboratory tests have allowed us to verify the duration and strength of materials and finishes subjected alluded newspaper.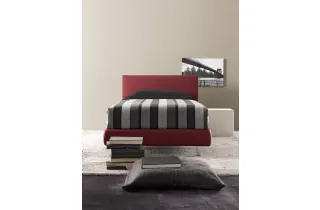 Thanks to the headboard suspended Metr wire offers the sober and linear design for those seeking darredo solutions that never pass.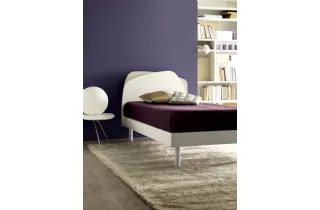 They krono a bed from the original design that is waiting to be made even more exclusive and is unique due to the different possible customizations.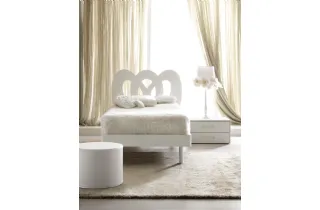 Queen, The bed Magic Castle Fairy perfect pertrasformare in an enchanted castle's rooms each piccoladonna.